Vol. 1 No. 01 (2023): ZeroBuild Journal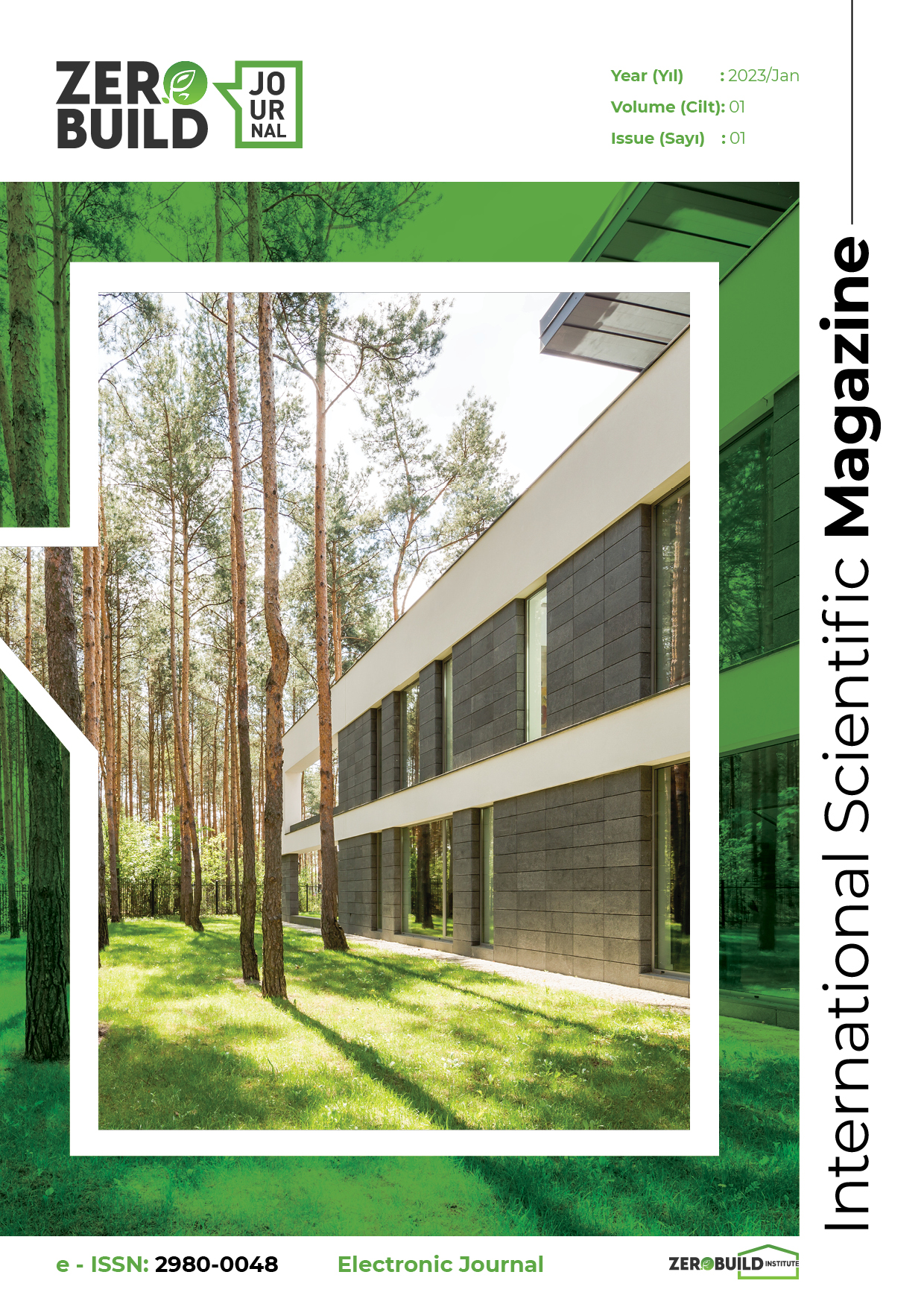 Dear Readers,
We proudly present the first issue of ZeroBuild Journal. ZeroBuild Journal is a scientific magazine powered by ZeroBuild Institute. ZeroBuild Journal will start its publication life as of 01.01.2023. We hope that ZeroBuild Journal will benefit the scientific community, industry professionals, students, academics, engineers, architects, and administrators.
ZeroBuild Journal will accept publications covering every topic related to Zero Energy Buildings in the early years. The articles will be published in English language with an extended summary prepared in Turkish on the first page. We invite scientific studies in the disciplines of Mechanical, Industrial, Construction, Chemistry, Environmental, Electric Engineering, and Architecture related to Zero Energy Buildings.