About the Journal
ZeroBuild Journal aims to create a forum on zero-energy buildings for industry professionals, academics, and students. The ZeroBuild Journal accepts scientific studies on innovative, up-to-date, and publication-worthy topics among industry-academy-sector professionals.
ZeroBuild Journal only accepts and publishes articles submitted in ENGLISH language. The articles submitted in any other language will not be peer-reviewed.
The journal is published semiannually in January and July.
All articles must go through a peer-review process before being published.
ZeroBuild Journal does not charge any publication fee.
Please use the journal abbreviation ZBJ  to cite papers published in ZeroBuild Journal.
ZeroBuild Journal publishes 3 types of articles.
Research Articles: The results of novel scientific theoretical or practical research should be reported in a Research Article.  The papers must contribute to scientific and practical theory and practice. Original research articles should not exceed 5000 words (excluding Abstract, Tables and References).
Review Articles: This type of article concludes with a long list of references that includes all of the important papers and studies in the field. Authors should present novel tables and novel figures in a Result and Discussion section for the review article. Review papers should not exceed 8000 words (excluding Abstract, Tables, and References).
Short Communications: Short Communication is an un-subdivided short article limited to 3000 words. The paper should include an abstract, main body, and references. There should be no more than six figures or tables in it. These kinds of papers should focus on introducing only one result of a scientific study. 
Current Issue
Vol. 1 No. 01 (2023): ZeroBuild Journal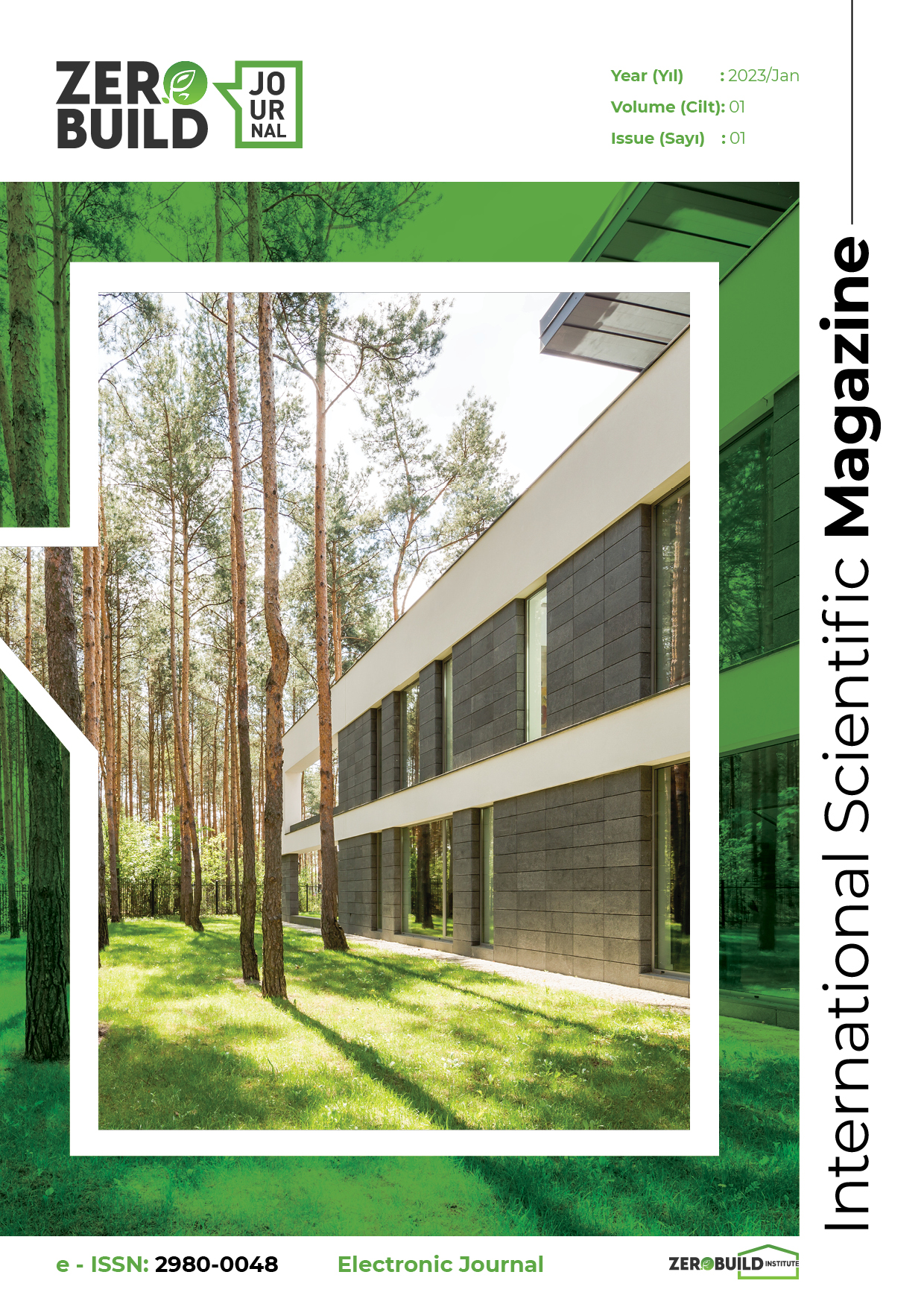 Dear Readers,
We proudly present the first issue of ZeroBuild Journal. ZeroBuild Journal is a scientific magazine powered by ZeroBuild Institute. ZeroBuild Journal will start its publication life as of 01.01.2023. We hope that ZeroBuild Journal will benefit the scientific community, industry professionals, students, academics, engineers, architects, and administrators.
ZeroBuild Journal will accept publications covering every topic related to Zero Energy Buildings in the early years. The articles will be published in English language with an extended summary prepared in Turkish on the first page. We invite scientific studies in the disciplines of Mechanical, Industrial, Construction, Chemistry, Environmental, Electric Engineering, and Architecture related to Zero Energy Buildings.
View All Issues